Know the location of your vehicle, anywhere in the world!
Introduction
Looking for a way to easily track your car, bag, pet or anything that might move? Here is a convenient solution involving a DIY IoT device.
GPS Tracking has been in use for almost 4 decades already. It was opened to the public during the 1980's. A GPS tracking unit is a device, normally carried by a moving vehicle or person, that uses the Global Positioning System to determine and track its precise location.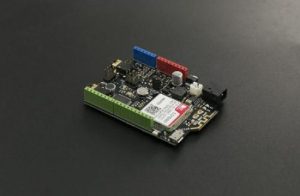 The GPS Board
The onboard SIM808 module includes an integrated quad-band GSM/GPRS and GPS satellite navigation module, and a 4 layer PCB integrates the microcontroller, microphone, headphone jack and GPRS/GPS, giving this board the tiny footprint of a regular credit card! Meanwhile, the board includes a sleep mode feature for extra-low power consumption
Components:
Software:

Interface of Meeo
We utilized the web interface of Meeo to show location of the tracker on the map.